A) History and Description of Problem: Gun was bought brand new in 07', has had many upgrades. spring,piston,bushings,gears,shims..have been upgraded. The problem is the selector switch is broken. It is very hard to move and is now stuck on full auto.I think the selector plate may be the problem.
B) Findings and Conclusions: Found out when i took it apart that it was not the selector switch, but the right selector gears teeth broke in half, and on the left many teeth were missing.I dont know the actually part name, but its the selector switch's teeth-gear that meet the actual switch that were broke. i'll post more on it it references and discussions when i know more.
Broken teeth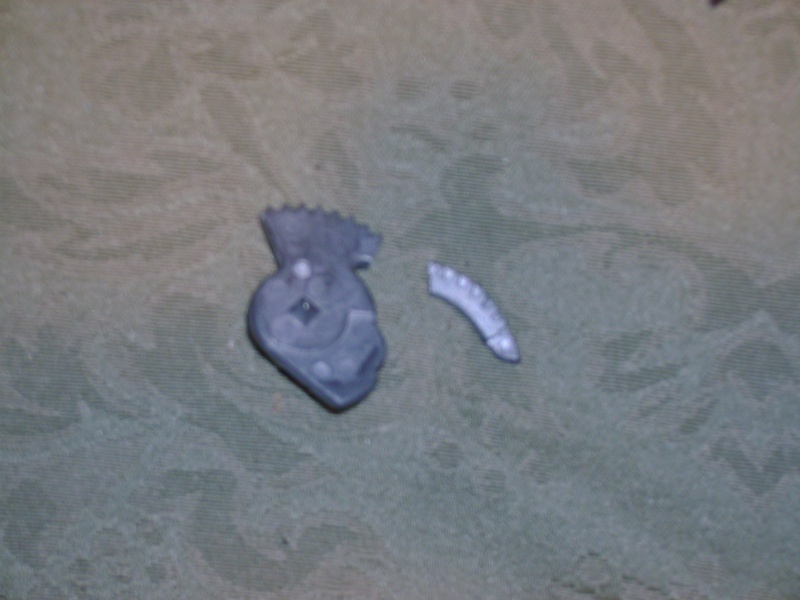 I found nothing else to be bad on it just the too selector gears
C) Discussion: So this is the only place that sells this particular part
http://www.khmountain.com/airsoft/product_info.php?products_id=941.
correction i was told and found that evike has it to.
http://www.airsoftpost.com/product_info.php?cPath=25_108&products_id=29721
I haven't order it yet and wont for a couple days. but i will continue my research.
D) References:

_________________
War, Its Fantastic!!

Commander/General NW Division